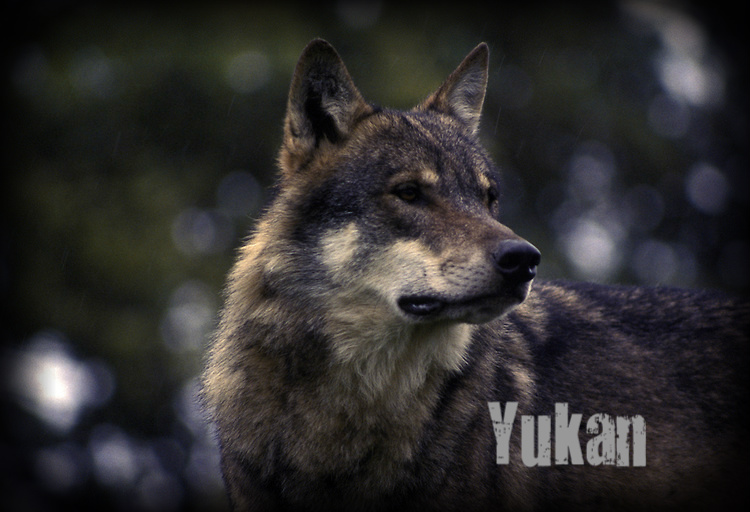 Name
Yukan
Gender
Brute
Age
4 years
Species
Eurasian Wolf
Rank
Game Chief
Mate
N/A
Offspring
N/A
Yukan is a very calm, dignified and kind hearted wolf. He is very knowledgeable, wise, and incredibly cunning. His problem solving skills and judgement in all situations are excellent which in return makes him prone to being the perfect candidate for being a pack advisory, or even leader. He makes sure to respect all who respect him, and is willing to help those in need. He is not one to generally bow down in submission except to his leaders. Despite his dislike for fighting, he will not hesitate to spill his blood to protect his pack or those close to him.
You will find that Yukan is mature and serious. However, he is very playful and enjoys hanging around his friends and loved ones. He adores pups, which is one of the few times you will see him lay on his back in submission so he can play with them at eye level. His love for knowledge makes him vulnerable due to his high curiosity of many things. He is very gentle around those close to him, and enjoys curling up next to the wolf he is having a conversation with.
Likes
Rain | Exploring | Leaping and bounding | Pups | High places | Close friends | Family | Learning and knowledge | Autumn
Dislikes
Unnecessary fighting | War | Disorganization | Disrespect | Coyotes and ravens | Ignorance | Stubbornness
Height
85cm at the shoulder
Weight
52-55kg (115-120 pounds)
Build
Yukan has a medium to large physique. His snout is pointed, ears perked and eyes sharp. His legs have a bit of muscle towards his shoulder, but are long and nimble. He is surefooted, and his paws are fluffy which possess sharp claws for traction.
Fur Color & Texture
His fur is a dark soot grey color that caps most of his upper body with the exception of sparsely placed brown/tan furs throughout. A light tan covers his chin and underside. His fur is of a medium length which grows heavy during the winter. It is generally dense throughout the year, but is soft to the touch.
Eye Color
This males optics are a deep golden
Parents
Dmitry & Yekaterina
Sibling(s)
Dhanya (sister)
History
Yukan was born by two rogue wolves who had left their packs to start their own. His sibling was Dhanya, who he had grown up with. He had inherited his mothers agility and swiftness, and his fathers intelligence and kindness. Yukan was a very curious pup, which led him to learning a lot faster than his sibling. He constantly tested objects and learned of their potential uses fur future reference. His parents had taught both Yukan and Dhanya how to hunt both individually, and together in a coordinated group. Yukan knew hunting was meant to do with a group. Finally, Yukan had hit the golden age of two. His parents encouraged him to set his own pathway and to follow it. With this, Yukan left in search of his own pack.
Yukan followed a mountain border towards a thin piece of land. He knew he was leaving his home, and with that, he'd lose his connections with other wolves who had spoken the same language as he has, and had the same traditions. He journeyed forward, his mind focused on the new sights, new sounds, and new wolves he would meet. Yukan's main search for a mate or a pack had led him to meet many wolves, both loners and pack wolves. The new lands had also a new language, and with the many encounters, he finally learned the regions language. Yet, his accent clearly gave away his foreign background and many packs forced him to move on. Almost three, Yukan had met two sibling wolves named Sasha and Conan. He traveled with them for a few months, soon discovering that he may have a potential mate. His hopes were shattered when they had run into a pack who was not friendly at all and attacked them on site. The three scattered, but Sasha was far too small to get away in time. Shortly after, Yukan had met up again with Conan and they continued their journey in almost pure silence. Another month went by, and the two had run into a smaller pack of about ten wolves. They welcomed both wolves, but just after a week, Yukan knew it wasn't the right pack. He couldn't form any bonds with the members.
Despite all his failures, Yukan bounced around and leaped from rock to rock with great enthusiasm. While he was lonely, he enjoyed exploring the new lands. Yukan had finally come across a land that looked promising. He crossed the plains at an alarming rate. For some reason, he had sensed that he was going to discover something, or someone that would change his life. With a few more days of traveling, he scented the markers left by a female wolf who had obviously claimed the territory. The territory was large and no scent of any of the pack members meant that Yukan had to travel further in to meet them. At his peak age of four, he had sensed that his first journey was completed. With a soft, welcoming howl, Yukan began his second.
Voice
Yukan has a mildly deep and rough Russian accent. His English is very good though.
Scent
A light scent of pine and snow is released from the fur of this brute.
Theme Song